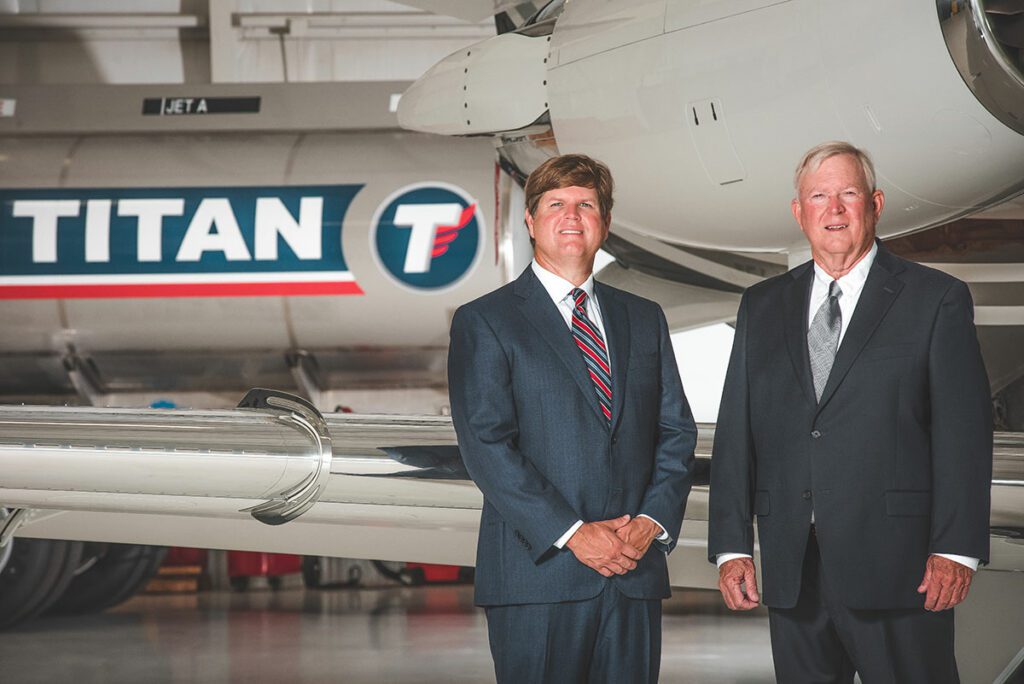 Titan Aviation Fuels was founded by Robert L. "Buddy" Stallings, III in 1975. For over 40 years, Titan Aviation Fuels has exclusively served the aviation industry. Serving aviation is our only business.
Titan Aviation Fuels is strategically aligned with major refiners to bring its customers secure supply, and clean, high-quality fuel.
Titan Aviation Fuels is one of the largest suppliers of aviation fuel products in the United States. Our FBO network is over 550 FBOs strong. In addition, we serve airlines, corporate flight departments, and aerial applicators.
A professional "flying" aviation sales staff assures top-notch, highly personalized customer service and a greater understanding of your FBO business. We provide a high level of quality service and consider our customers to be our partners. You will not find this level of service anywhere else in the aviation industry.